Fennel Sweet Pure And Natural Floral Waters
100% PURE & NATURAL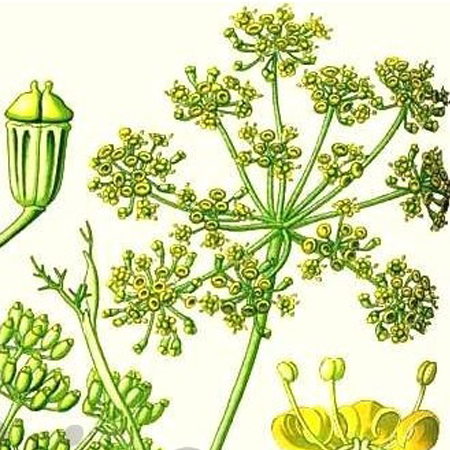 Fennel Sweet Pure And Natural Floral Waters
Aromatic Summary: Fennel Sweet Pure Floral Water has a little herbaceous and sweet aroma which sometimes reminds of aniseed.
Amalgamation: We are the manufacturers and suppliers of such quality-assured range which can easily be blended with Grapefruit, Clary Sage, Cypress, Juniper, Rose, Sage, Lavender, Orange, Ylang-ylang.
Product Description Of Fennel Sweet Pure And Natural Floral Waters:
With the aim to bring the essence of nature in each product, we at Kush Aroma Exports are engaged in offering a broad collection of Fennel Sweet Pure Floral Waters. We are the authentic manufacturer and supplier of Fennel Sweet Pure Floral Waters which is processed by extracting the fennel seeds. The smell of this product is truly amazing as it reminds of aniseed and used in a variety of cookery and flavoring applications. It has an earthy-peppery aroma which is highly demanded in several aromatherapy applications.
Being a powerful herb, fennel sweet provides emphatic results when it comes to treating different types of skin ailments. Fennel has a long history for its medicinal and flavoring properties and so its floral water. We have added quality components to it that only provide positive effects to the body. As a trusted manufacturer and supplier of Fennel Sweet Pure Floral Waters, we make sure that you will get a highly-beneficial range from our store at affordable rates.
Striking Benefits Of Fennel Sweet Pure And Natural Floral Waters:
Balances nerves
Gently clarify skin
Soothes irritations
Normalizes internal system
Reduces skin infections
Heals cuts & burns
Acts as a face & body spray
Precaution: Sun exposure is prohibited just after using the product containing constituents of cinnamon floral water. It may cause severe allergies and reactions. Also, avoid it around eyes.
Botanical Name: Foeniculum Vulgare
Family: Apiaceae
Source: Crushed Seeds
Origin: Canada
Processing Method: Hydro Distillation
Color/Consistency: A thin colorless to clear liquid having the characteristics and odor of sweet fennel.