Let's examine some organic essential oils that have been proven to be effective in treating dark circles. We chose oils as a remedy because they are beneficial to use essential oils for dark circles and contain only natural ingredients. Puffed-up eyes and dark circles can also result from the complications of a broken nose or nasal fracture.
The blood capillaries around the eyes can become stressed and leak, leaving behind dark blotches. These conditions can be brought on by toxins, stress, allergies, exhaustion, insomnia, and too much sun exposure. As the natural skincare craze gains traction, people are starting to investigate natural eye treatments to revitalize and lighten pigmented areas beneath the eyes. It has long been known that plant and herbal extracts can soften and maintain the skin's elasticity.
Because of their astringent, cleansing, anti-inflammatory, and anti-oxidative properties, essential oils make effective skin treatment ingredients. Many people are turning to essential oils to treat the problem of dark circles.
Get your essential oil pure and certified bulk essential oil supplier in desired quantity and quality.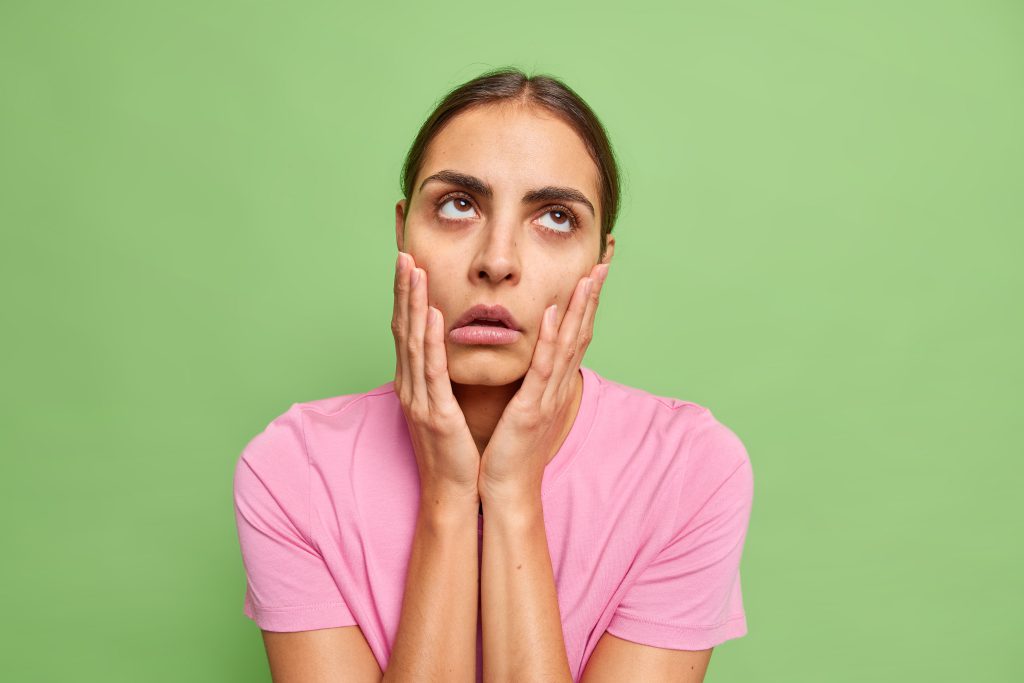 Advantages of Essential Oils for spots or Dark Circles
Essential oils have a variety of advantages because they are made naturally from herbs, fruits, wood, and other tree parts.
Because of their astringent, cleansing, anti-inflammatory, and anti-oxidative properties, essential oils make effective skin treatment ingredients. Many people are turning to essential oils to treat the problem of dark circles.
To make the Skin Firmer
The appearance of dark circles can be exacerbated by loose, sagging, or wrinkled skin because it creates depressions and casts shadows around the eyes. Some essential oils can be used to reduce under-eye bags and tighten the skin around the eyes.
Less puffiness
Dark circles and under-eye puffiness are frequently observed together. If you have puffy eyes because of your dark circles, essential oils may help. Scientific research has shown almond oil to be efficient. There is also a lot of vitamin E in it, which is beneficial for the skin.
Up your skin's hydration
Dehydration causes the skin under the eyes to become thinner, more transparent, and closer to the veins beneath the skin. Many oils can rehydrate and shield this skin from additional drying. Applying oil to the skin helps create a barrier that stops further moisture loss.
protection from ultraviolet rays
The delicate skin under the eyes can gradually deteriorate due to overproduction of melanin brought on by excessive sun exposure. Because of this, the extra melanin can collect and brown much faster than the rest of the body. Use essential oils to protect your skin from UV rays and stop extra melanin from developing.
Essential Oils for Dark Circles Problem
The Best Essential Oils for Dark Circles Under the Eyes are listed below. These essential oils can also be applied to puffy eyes.
Sandalwood Essential Oil
Numerous uses can be made of sandalwood essential oil. Since sandalwood essential oil is both a moisturizer and a skin lightening agent, it can be used to reduce the appearance of dark circles under the eyes.
Use along with rose essential oil to nourish and maintain the suppleness of your skin. These oils are used in the face spa when the skin pores open and the oil is absorbed into the skin.
Patchouli essential Oil
A great essential oil for strong skin, scent, and mood transformation is patchouli. The leaves of the patchouli plant are used to make patchouli oil, which has a variety of uses and advantages for the body and mind.
Numerous benefits of patchouli essential oil for the skin include its capacity to lessen the appearance of wrinkles, blemishes, and other flaws. Patchouli essential oil can help with the appearance of smooth, radiant skin and can be used to treat under eye circles.
Frankincense Essential Oil
Since it can lighten the darkness of the skin, frankincense oil is one of the best remedies for dark circles. It produces a feeling of contentment, relaxation, and mental peace. Reduced tension and anxiety.
Dark circles can be made to appear less prominent by using frankincense essential oil. Frankincense essential oil has a raisin-like scent and is made from frankincense resin. It smells pleasant and energizing.
Tea Tree Essential Oil
Due to its anti-inflammatory properties, Tea Tree Essential Oil decreases swelling and puffiness while also enhancing blood circulation. Additionally, it nourishes and hydrates the skin around and beneath the eyes. Tea tree oil aids in reducing and healing puffy eyes and dark circles that develop as a result of fluid retention from insufficient sleep, allergies, or, in some cases, water retention.
Tea tree essential oil tightens the skin around the eyes, limiting the accumulation of extra fluid. Tea Tree oil also evens out skin tone, reduces wrinkles and fine lines, and restores the skin's natural oil balance.
Eucalyptus Essential Oil
The protection of skin health is one of the key advantages of eucalyptus leaves. The use of eucalyptus oil on a regular basis helps to improve blood circulation around the eyes, preventing the creation of unsightly patches beneath the eyes.
By reducing puffiness and making the eyes appear more open and alert, eucalyptus essential oil may aid in reawakening-tired eyes. Start with a drop in the carrier oil to test your sensitivity before using more, as eucalyptus oil may be quite potent.
Lavender Essential Oil
Blood circulation is improved by lavender essential oil. Your cells will be healthier and your skin will look younger and more radiant the more oxygen there is in your blood. Use of lavender essential oil for dark circles is advantageous.
Decrease eye puffiness and lighten dark spots and circles by applying lavender oil for dark circles. Strong antioxidants in it protect the skin from oxidative stress. Your skin can be tightened, nourished, and rejuvenated with the aid of lavender essential oil.
Rosemary Essential Oil
Rosemary Essential Oil can aid in reducing puffiness and swelling around the eyes because it has anti-inflammatory and mild diuretic properties. Rosemary oil can help with dark circles under the eyes by reducing their puffiness and darkness.
Around the eyes, rosemary essential oil reduces puffiness, fine lines, and the water that causes them. Apply a mixture of rosemary oil and aloe vera under the eyes at night for a calming effect.
Lemon Essential Oil
Lemon natural blend essential oil is useful for treating dark circles because of its brightening, hydrating, and astringent properties. Vitamin C promotes the production of collagen, which lessens wrinkles and makes the skin more supple.  
Lemon Essential Oil's active ingredients, including vitamin C, vitamin B, magnesium, and phosphorus, lighten and rejuvenate the cells around the eyes, reducing discoloration and nourishing the skin.
Chamomile Essential Oil
Chamomile has anti-inflammatory properties that can help reduce puffiness. An effective stress reliever that also promotes restful sleep is chamomile oil. To calm your eyes, use the chamomile tea bag.
Apply a mixture of Chamomile Essential Oil and Almond Oil to the periorbital region to reduce dark circles. On the skin, it has a calming effect. It also has antibacterial and antidepressant properties.
Moringa Essential Oil
Vitamin C, B, and A-rich moringa oleifera has been shown to regenerate skin and delay the appearance of aging signs. One of the most popular oils used in the production of cosmetics, such as washes, ointments, lotions, and balms, is moringa oil.
The high vitamin C content of moringa oil promotes collagen production and reduces dark circles and puffiness. Because it blends well with other essential oils, moringa oil can be used as a massage oil or as a skin-regenerating treatment. It is a thin, non-drying oil.
Essential oil recipes for reducing dark circles made at home
There are several ways to use essential oils for dark circles.
Under Eye Serum
You want clear, glowing skin even if you didn't get the full 8 hours of sleep last night. To get the results you want, though, you don't need to spend a lot of money on products for your eyes that are recommended by celebrities. With the help of this homemade puffy eye serum recipe, you can achieve your goals naturally!
List of Ingredients
1 oz. of almond oil
1 ounce of argan oil
3 drops of sandalwood essential oil
10 drops of essential frankincense oil
3 drops of lemon essential oil (Steam Distilled)
How to Make
You can use a 6- to 10-ml roller bottle or a 2-ounce glass dropper bottle.
Mix the ingredients in a glass or stainless steel bowl, giving them a good stir to ensure even distribution.
Pour or funnel serum into container with caution.
After you've finished your usual cleaning routine, apply a few drops beneath your eyes.
Put some serum on your ring finger and spread it out.
Use at night as an under-eye mask.
Use each night for the best results.
Keep it in a cool place, like on your nightstand.
How to Use
Use your personal under-eye cream frequently. Give your skin time to adjust to the serum. You might notice that your skin gets brighter, tighter, and more hydrated after just a few sessions!
Make sure to brush away from your eyes when washing your face in the morning to prevent any residue. As if you slept for eight hours or more, your skin ought to feel smoother and look more youthful. You can therefore dispense with concealer and flaunt your natural glow instead!