Dealing with premature greying is a pain. These problems can be inherited, but they are more commonly caused by environmental hazards and chemical use. Sunlight's UV rays are extremely damaging to your hair, not only causing it to grey but also destroying the integrity of your hair and scalp. Pollution only makes matters worse. Many of the synthetic components you consume cause premature greying.
Because it contains no toxic chemicals and aids in the reduction of hyperpigmentation, homemade grey hair dye is the best organic treatment. The handmade dye can be altered to produce different colours, giving your hair a unique look. This blog contains a few organic recipes for our valued readers.
All the aforementioned essential oils are very easily available at premium Wild-Crafted Essential Oil manufacturers in India. or also at local Essential Oil Suppliers depending on the desired quality.  
Grey Hair Homemade DIY Hair Colour Recipe
Using natural ingredients is your best bet for a natural alternative to chemical grey hair treatments. By reducing discoloration, these substances give hair a darker and deeper appearance. Here are some simple recipes for your convenience.
To Control Grey Hair, use an Amla and Henna Pack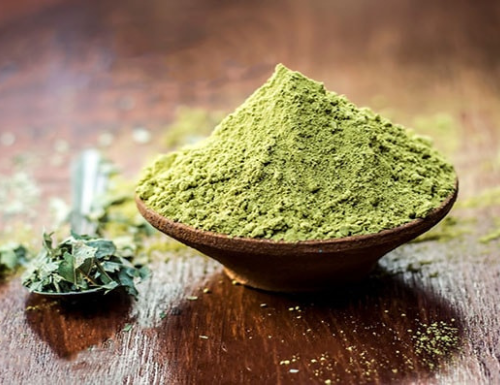 In the Indian subcontinent, amla and henna have long been used for their ability to provide silky smooth darker appearing hair that not only improves hair color but also promotes hair strength. Choose an amla and henna pack if you want to make your own grey hair dye.
Ingredients
1 cup freshly ground henna powder
3 teaspoons Amla Powder
1 teaspoon coffee powder
Recipe and Applications
In a plastic bowl, combine 1 cup fresh henna paste, 3 tablespoons amla powder, and 1 tablespoon coffee powder until a smooth, consistent paste is obtained. If the mixture appears to be too thick, add more water. Put on your gloves and apply the mixture to your hair with the applicator brush. Ascertain that all grey areas are covered. Allow an hour, or until the paste is dry.
To remove the hair pack, use a sulfate-free shampoo.
DIY Beetroot Hair Dye Pack
Beetroot is a natural color booster because it has a heavy concentration of retinoids, which help to balance Melanin, which causes hyperpigmentation. However, beetroot, like carrots, is extremely concentrated, so it should only be used if you have severe grey hair problems.
Ingredients
1 cup of Beetroot Juice
6 tablespoons of Olive or Almond Oil
Recipe and How To Apply?
Mix 1 cup beet juice with 6 tablespoons olive or almond oil as a carrier oil.
Apply a generous amount of the mixture to your hair and wrap it around your head. Allow at least an hour for the mixture to rest before washing it out.
Make Your Own Carrot Hair Dye Pack
Carrot juice is high in Vitamin A, which is known to help prevent white and grey hair. A carrot hair mask, on the other hand, is potent, so only use it if you have a lot of grey hair.
Ingredients
1 cup freshly squeezed carrot juice
5 tbsp coconut oil or olive oil
2 – 3 tbsp. apple cider vinegar
How Do I Use This Recipe?
5 tbsp carrier oil (coconut or olive oil), 1 cup carrot juice
Make a generous application of the mixture to your hair.
Wrap your hair in plastic and leave it for at least an hour to absorb the mixture. Use cider vinegar to rinse. If the color isn't bright enough.
Once the oil has cooled, begin massaging it into your scalp and working it through the length of your hair. Allow for an hour of resting time. If you want, you can leave it in overnight. To remove it, use a sulfate-free shampoo. 
Read more for Homemade Dry Shampoo.
Henna Dye & Homemade Black Tea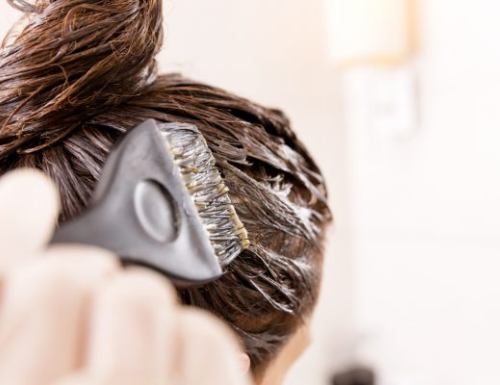 Henna is a dry component that is widely regarded as the best for hair color enhancement. Henna contains minerals such as Kojic acid, Niacinamide, and Hydroquinone, which help to balance natural sebum produced by the scalp and reduce the effects of melanin-induced pigmentation.
Ingredients
2 teaspoons black tea leaves
4 teaspoons pure henna powder
1 teaspoon lemon juice
1 teaspoon Amla Powder
How Do I Use This Recipe?
Soak 4 tablespoons henna powder in a cup of water for 8 hours. If desired, soak the henna overnight. In the morning, bring 2 tablespoons of black tea leaves to a boil in water and steep for a few minutes. Take it out of the oven and set it aside to cool. Once the tea has cooled, pour it into the henna paste that has been left to soak. 1 tablespoon lemon juice and 1 tablespoon amla powder, combined until a smooth, consistent paste forms.
Put on your gloves and apply the mixture to your hair with the applicator brush. Ascertain that all grey areas are covered.
Allow an hour, or until the paste is dry. To remove the hair pack, use a sulfate-free shampoo.
Why Are Natural Dyes For Grey Hair Preferable To Chemical Dyes?
It is simple to extract natural colors from plants, fruits, or flowers. These materials are also widely available and reasonably priced. Many natural colors are also antibacterial and antimicrobial, making them suitable for everyday use.
Furthermore, natural dyes contain no toxic chemicals or carcinogenic components, which are common in synthetic dyes and are more harmful in the long run, whereas natural cures only provide benefits.