Due to our hectic schedules and the fast-paced nature of today's world, our health, particularly the condition of our skin, suffers. Your body gives away signs of daily stress and hustle by developing fine lines, wrinkles, and pimples. Thankfully, massage oils can help you out here. In addition to being relaxing and calming, massages have a number of health advantages.
It can be annoying to select any massage oil at random if it doesn't make our skin look lighter and more radiant. Important to keep in mind is that not all oils are suitable for massaging the skin. In order to prevent you from selecting the incorrect oils, we have compiled a list of some of the best body massage oils for glowing skin available at 100% pure Therapeutic Grade Essential Oils suppliers in desired quantities.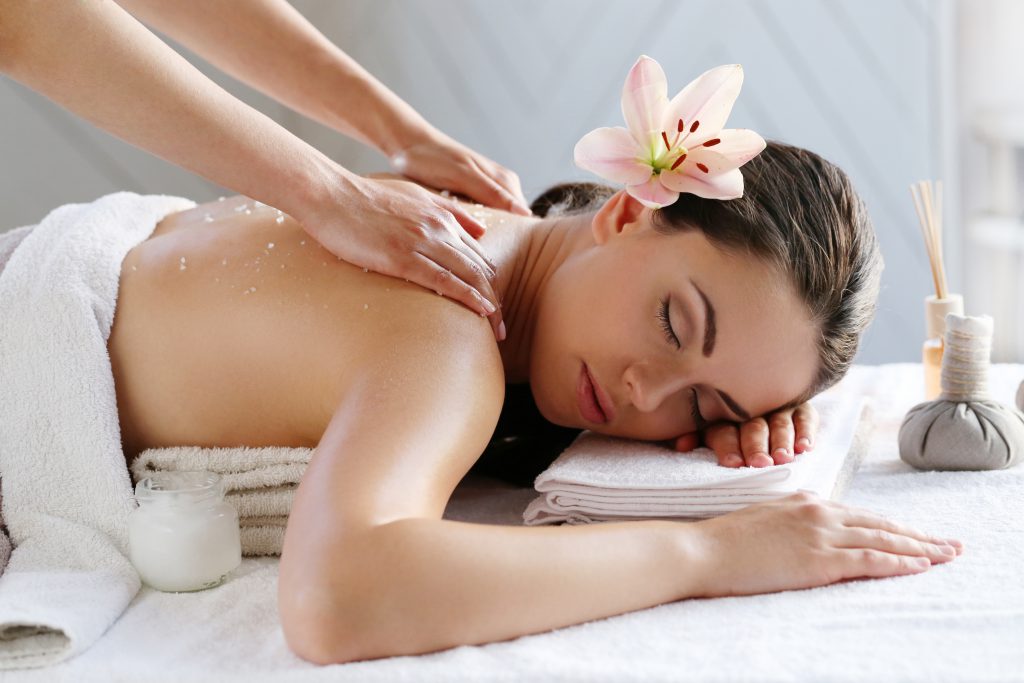 1. Coconut oil for massage
One of the most popular oils is coconut oil, which can be used by anyone, even at home. It functions admirably as a carrier oil when combined with other essential oils. Additionally, coconut massage oil has antibacterial and antifungal properties that help in the treatment of a variety of skin conditions. Massage with coconut oil to prevent tanning and gain the advantages of its built-in SPF and can be very easily obtained at Organic Essential Oils exporters in pure form.
Benefits of Coconut Oil Massage for Skin:
Due to its non-greasy and light formula, it absorbs quickly.
reduces wrinkles, fine lines, and signs of aging.
This oil's high fatty acid and saturated fat content helps to keep your skin moisturized and hydrated.
High in antioxidants and Vitamin E, this oil is beneficial for the skin.
2. Rose Geranium Massage Oil
Because it contains essential fatty acids, vitamins A, C, D, and E, and other nutrients that nourish and soften the skin, rose geranium massage oil is a natural moisturizer. This oil, which is rich in antioxidants, vitamins, and minerals, aids in preserving the suppleness and smoothness of the skin. This massage oil smoothes rough skin texture and firms and tones the skin. This massage oil's bioactive ingredients combine to balance the body and mind.
Rose geranium massage oil for skin benefits include:
hydrates stretch and soften your skin to increase its elasticity and suppleness.
removes microorganisms that might cause breakouts by entering your pores, leaving your skin clear and supple.
Combat aging and skin irritations
3. Sesame Massage Oil
Sesame massage oil is made from raw or roasted sesame seeds. It enhances the physical, mental, and spiritual wellness of our bodies. The oil is rich in minerals, vitamins A, B, and E that shield the skin from the damaging effects of the outside environment. Sesame oil massages help to increase blood flow and leave the skin feeling supple and smooth.
Massage Oil with Sesame
Benefits of Sesame Oil Massage for Skin:
Because of the high fatty acid content, it is a natural moisturizer.
It functions as a natural sunscreen to shield the skin from damaging UV rays, preventing tanning and sunburn-related rashes.
Skin is nourished and detoxified.
4. Olive Oil
Cold pressing techniques are used to extract Olive Massage Oil from olives, which helps to transform fatty acids. Numerous vitamins and fatty acids found in olive massage oil are readily absorbed by the skin and provide long-lasting hydration and nutrition. Its light formula quickly absorbs into the skin, removing any dryness, and leaves it looking healthy, shiny, and radiant.
olive oil for massage
Olive oil massage for skin benefits include:
Squalene, vitamins, and phytosterols are bioactive substances that promote the healing of sunburn wounds and the fading of tans.
reduces the appearance of cellulite and stretch marks.
It enhances blood flow, which helps hydrate, moisturize, and smooth out the skin.
5. Almonds Massage Oil
Almonds are pressed to create almond massage oil, preserving most of the necessary components. This oil is rich in nutrients, including vitamins E and A, Omega-3 fatty acids, and other substances that hydrate and nourish the skin. Additionally, the DHA and EPA in almond massage oil nourish and improve the complexion while reviving the skin's natural radiance.
Massage Oil from Almonds
Almond massage oil for skin benefits:
It shields the skin from moisture loss, keeping it from becoming dry and rough.
Treat dry skin conditions like eczema.
aid in enhancing the tone and texture of the skin
Replacement of Skin Cells
6. Jojoba Body Oil
Jojoba oil adds shine to the skin without giving the appearance of oily or greasy skin because it is rich in vitamins and lipids, which help to improve the appearance of the skin. Additionally, jojoba massage oils have antibacterial properties that may be used to treat combination, dry, oily, and sensitive skin issues. Due to the strong antioxidants, it also aids in the reduction of fine lines and wrinkles.
Jojoba Body Oil
Jojoba Massage Oil for Skin That Is Acne Prone:
effectively treats acne while soothing skin that is irritated and inflamed.
Additionally, it hydrates. Antimicrobial properties and a long shelf life are advantageous for the long-term health of your skin.
draws moisture into the skin by establishing a barrier of defense
7. Therapeutic Lavender Oil
Dried lavender buds are steam-distilled to produce lavender oil. This massage oil's therapeutic aroma not only has potent anti-inflammatory properties but also has a calming effect on the skin. Since this oil is naturally antibacterial, it gets rid of any bacteria that might get into your pores and cause acne.
Therapeutic Lavender Oil
Skin Benefits from Lavender Massage Oil
Antioxidants in this oil mitigate the harm caused by free radicals brought on by environmental stresses like pollution and UV radiation.
deeply detoxifies to rid the skin of harmful pollutants
the moisture barrier of the skin is balanced so that it is neither too oily nor too dry.
8. Grapeseed Massage Oil
Omega-3 and Omega-6 fatty acids, as well as vitamin E, are found in grapeseed massage oil, which has many positive effects on the skin. Due to the strong antioxidant compounds it contains, this oil is frequently applied to skin that is prone to acne. It also prevents pores from clogging. Additionally, it tightens the skin and helps keep it supple. Grapeseed oil can also be used as a moisturizer due to its light texture and quick absorption by the skin.
Grapeseed Massage Oil for Skin Benefits
Encouraging the cellular renewal of collagen
makes your skin smoother and more youthful-looking by firming it and reducing signs of damage.
shields the skin from environmental toxins and free radicals that can lead to premature aging, dry skin, and discoloration.
9. Jasmine Body Oil
Jasmine massage oil fosters health on all levels—mental, physical, and spiritual. This oil has been extensively studied and shown to have antibacterial and antiseptic properties that can fight various skin-absorbing pathogens. The oil has a cicatrizing effect that speeds up wound healing by gradually producing scar tissue. This oil enhances the health of the skin and keeps it looking young when massaged into the skin. It deeply penetrates the skin and promotes blood flow.
Skin Advantages of Jasmine Massage Oil:
helps fight off bacteria and free radicals
By regenerating flakiness and roughness, works wonders for dry skin.
aiding in the skin's ability to retain moisture and hydration.
10. Peppermint Oil
Natural peppermint leaves are used to make peppermint massage oil. Its intensely revitalizing and refreshing scent instantly improves mood by calming both physical and mental health. Due to its high concentration of essential nutrients like vitamins A and C, minerals, and omega-3 fatty acids, this massage oil supports skin health in a number of ways. Additionally, the treatment of allergies and skin conditions is aided by its anti-inflammatory, antibacterial, and astringent properties.
Advantages of Peppermint Oil
aid in reducing skin-contact bacteria that cause acne
by clearing blocked pores and detoxifies the skin.
soothes skin that is itchy and inflamed.
treats pustules and active acne.
Conclusion
After a difficult day, massaging with massage oils can be beneficial for your skin.