There are numerous products available that can assist you in cleaning wood on your property. It's time to switch to natural essential oils, which are fantastic for cleaning wood and have a ton of other advantages if you haven't already.
It's crucial to use only natural, organic products that don't harm the environment when working with wood. In order to prevent bacteria from spreading impurities on your furniture and in the aura, essential oils thoroughly clean wood. Here are the top 5 essential oils for cleaning wood, along with a quick and easy DIY recipe.
These essential oils are very easily available at 100% natural absolute oil exporters in desirable quantities.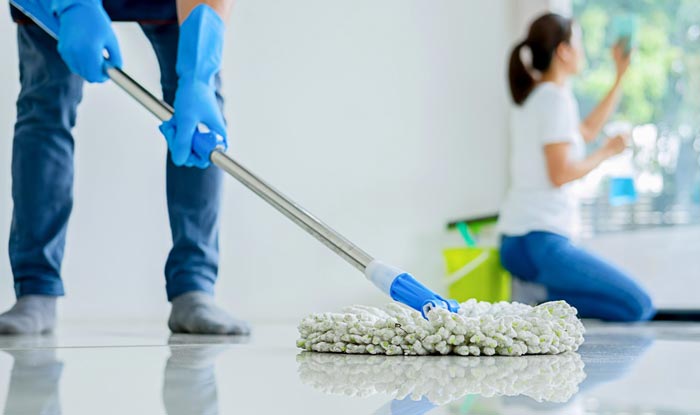 Essential Oils for Cleaning Furniture
Many advantages of essential oils have been documented. They are effective not only on the skin but also on wood. The oils are incredibly effective at naturally sanitizing the environment, leaving no bacteria that could harm anyone. Cleaning with essential oils is incredibly eco-friendly.
Lavender Essential Oil
Lavender essential oil can be used to make a homemade dusting spray that will make your furniture shiny. The antibacterial and toxin-removing properties of lavender essential oil are beneficial. Large amounts of compounds in lavender essential oil help to clean wood furniture and even give the surface a natural lustre. This essential oil's aroma keeps the air clean all day long.
Orange Essential Oil
Without causing the wood finish to dry out, orange essential oil aids in cleaning and polishing wooden surfaces and furniture. The essential oil also has advantages for your health and wellbeing.
One of the best things you can own is this essential oil cleaner because it is safe and has no negative effects. Orange essential oil safely and thoroughly cleans all of the wood in the house.
Tea Tree Essential Oil
Tea tree essential oil has antibacterial and antifungal properties, making it a good choice for wood floor cleaner. The aroma of the essential oil is clean and fresh, freshening the air around you.
This aids in cleaning the wood surfaces throughout your establishment. This essential oil is easily detectable and has no negative effects. Tea tree essential oil can be applied to hardwood floors and furniture with a spray bottle to clean them without endangering the environment.
Lemon Essential Oil
A very effective cleaning agent for cleaning wood is lemon essential oil. The natural fragrance of the essential oil leaves wood furniture smelling fresh without sacrificing its shine.
As a natural deodorizer, the essential oil purifies the air as well as wood surfaces. The floors can benefit from the use of lemon essential oil as well. This essential oil is simple to use to clean the interior surfaces of wood on your property.
Eucalyptus Essential Oil
The essential oil of eucalyptus leaves a pleasant scent and cleans the surface of the wood. All the bacteria on the wood surface are destroyed by the essential oil, and it also aids in removing embedded dirt.
Eucalyptus essential oil has antibacterial and natural disinfectant properties, making it ideal for cleaning wooden floors. In comparison to other commercial cleaners made with chemicals, essential oils are safer for the environment.
Homemade DIY Cleaner Recipe
You will see immediate benefits from the amazing essential oil blend spray recipe for cleaning the wood. To create the most dazzling aroma throughout the environment, all you need are a few natural essential oils. Look at the recipe down below.
Ingredients:
1 cup virgin coconut oil
3 drops of lemon essential oil
Three drops of tea tree essential oil
Three drops of eucalyptus essential oil
Directions:
Step 1: Pour 3 drops of each of the following essential oils into a bowl: eucalyptus, tea tree, and lemon.
Step 2: is to combine the oils and then add a few drops of a carrier oil, like coconut oil.
Step 3: Using a spray bottle, apply this mixture to any wood surfaces or pieces of furniture.
How Can I Clean Wood With Essential Oils?
When the essential oil mixture has been stirred:
Shake it vigorously before adding it to the spray bottle.
Spray the essential oil mixture on the wood surface, wait a few seconds, and then rub it with a cloth.
For best results, spray these essential oils on your property's wood furniture every day.
Conclusion
Essential oils are adaptable and do an excellent job of cleaning wood. These natural oils can be used to clean surfaces, eliminate all bacteria, and protect your environment from bacterial problems.