Bruises are caused by the rupture of tiny blood vessels beneath our skin. Blood is expelled from the damaged vessels, causing the area to turn red or orangish red. It causes a burning sensation and discomfort and must be treated right away. When we get bruises or cuts in India, our mothers or grandmothers treat them with coconut or almond oil.
The below-mentioned ingredients can be easily available at grocery shops or reputed essential oil exporters. You can also buy essential oils online to avoid any hassle.
Natural Bruises Essential Oils
This oil not only heals damaged or broken skin tissues, but it also relieves the pain and burning sensation caused by cuts and bruises. However, we now have access to essential oils that are more potent and have healing properties. These essential oils can be much more effective if obtained from attars wholesalers.
Top 6 Essential Oils for Bumps and Bruises
Cuts, bruises, and swelling are unavoidable while going about our daily activities. However, in order to prevent these issues from worsening, we must address them adequately. Essential oils are extracted naturally from plants, seeds, leaves, and other organic materials. They have anti-inflammatory and healing properties that make them useful for bruises. Here are the top six essential oils for bruise healing:
Tea Tree Essential Oil
Tea Tree Essential Oil can help to heal bruises quickly. It has antiseptic properties that keep the bruises from getting worse.
Furthermore, the anti-inflammatory properties of this oil are strong enough to instantly relieve pain or burning sensations. Furthermore, Tea tree essential oil hastens recovery by increasing cell regeneration and strengthening and treating damaged skin cells. Overall, it is an excellent oil for the treatment of cuts and bruises.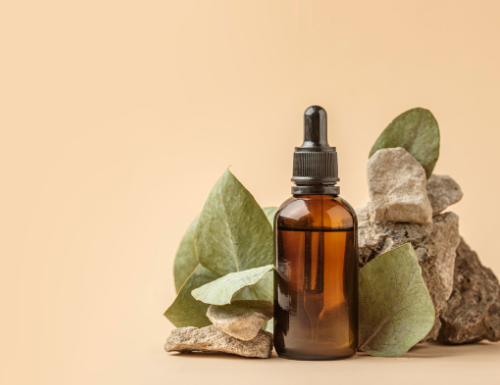 Essential Oil of Peppermint
Peppermint Essential Oil can also help heal damaged tissues and blood vessels. It contains powerful calming compounds that alleviate the burning sensation.
Furthermore, this oil's skin regenerative ability promotes faster recovery from wounds and bruises. Although peppermint essential oil is recommended for bruise treatment, essential oils should always be mixed with a carrier oil. Because essential oils are concentrated, they should not be applied directly to broken skin.
Essential Oil of Lavender for Bruises
Lavender Essential Oil contains a number of healing compounds that help to alleviate the pain associated with bruises. It also promotes faster bruise recovery by stimulating new skin cells.
Lavender essential oil has antimicrobial and antiseptic properties. Because of these properties, it protects your bruises from external contaminants and keeps them from worsening.
Frankincense Essential Oil for Bruises
Frankincense essential oil lightens the discoloration that appears on bruised skin. It also helps to heal damaged capillaries and promotes skin regeneration.
Because of its potent anti-inflammatory properties, frankincense essential oil also reduces swelling and irritation. Preventing the spread of bruises is also beneficial to your overall health.
Eucalyptus Essential Oil
Eucalyptus essential oil relieves the pain, swelling, and severe irritation associated with bruises. It works especially well on bruises where the skin is not broken.
Eucalyptus essential oil promotes faster bruise healing and relieves discomfort. However, before applying it to your skin, dilute it. This essential oil may also be beneficial for swollen joints.
Rosehip Essential Oil
Rosehip seed oil lightens the discoloration and hastens the healing process. You can apply this oil to your bruises on a daily basis to help them heal faster.
Rosehip seed oil also keeps bruises from getting worse because of its antiseptic and anti-inflammatory properties. Rosehip seed oil can also help with swelling and pain. Because of these advantages, you should use this oil to treat cuts and bruises.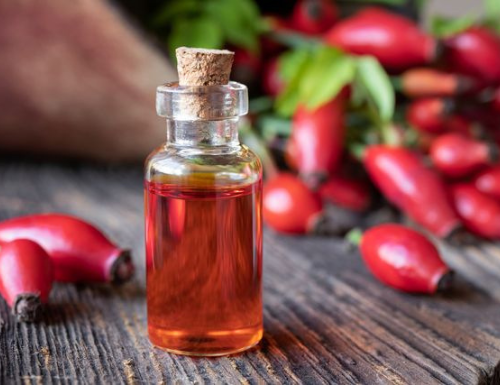 Bruising Essential Oil Roller Blend Recipe
We frequently buy roller blends of essential oils to treat cuts and bruises. We can, however, make it at home by combining a few essential oils. Follow the steps below to make your own essential oil roller blend at home.
Ingredients:
3 drops of lavender essential oil.
4 drops of tea tree essential oil.
4 drops peppermint essential oil.
2 drops essential oil of frankincense.
20 drops of argan oil.
Directions:
Consider a bottle that can be repaired with a rollerball.
Pour in all of the essential oils and top with the carrier oil.
Tighten the cap after inserting the rollerball.
Shake the bottle to ensure that all of the oils are properly mixed.
Your roller blend is now ready to be used for bruise healing!